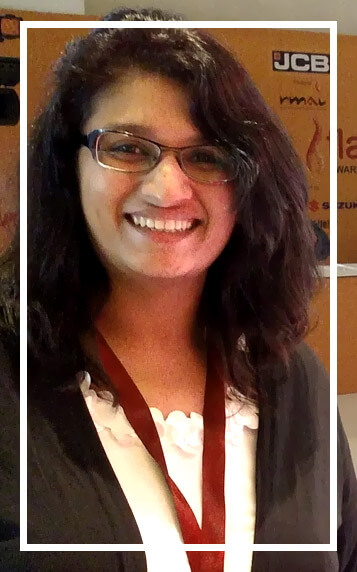 Leadership
Rimple SanchlaA young dynamic girl, with the penchant of creativity. A TEK freak. An author of 11 text-books of University of Mumbai and one self development book named "DREAM and LIVE YOUR DREAMS". Loves Challenges & smiling faces.
Rimple is an active speaker and guest lecturer for a number of institutions & events on the topics of entrepreneurship, women empowerment, women entrepreneurship, etc.
Believes in "Simple Living, High Thinking". Her dream is to take TE to the heights of mountain peaks with Happiness, Satisfaction & Good Value to all its stakeholders. For her Every Business is unique.
Passionate Healing Therapist, Techno-freak, Author, Trainer, Entrepreneur with Hawk-eye vision, Graphologist, Brainwave technology healer, blogger, innovator.
A Food Blogger, owns and runs www.CrunchiesAndMunchies.com
Known as: A Prankster
Mantra: Speak Less, Work More!
Fashion: Smile, Good Attitude & being ME, just the way I am.
First business: Home tuitions
Identification if you never met her: Her contagious larger than life LAUGHTER